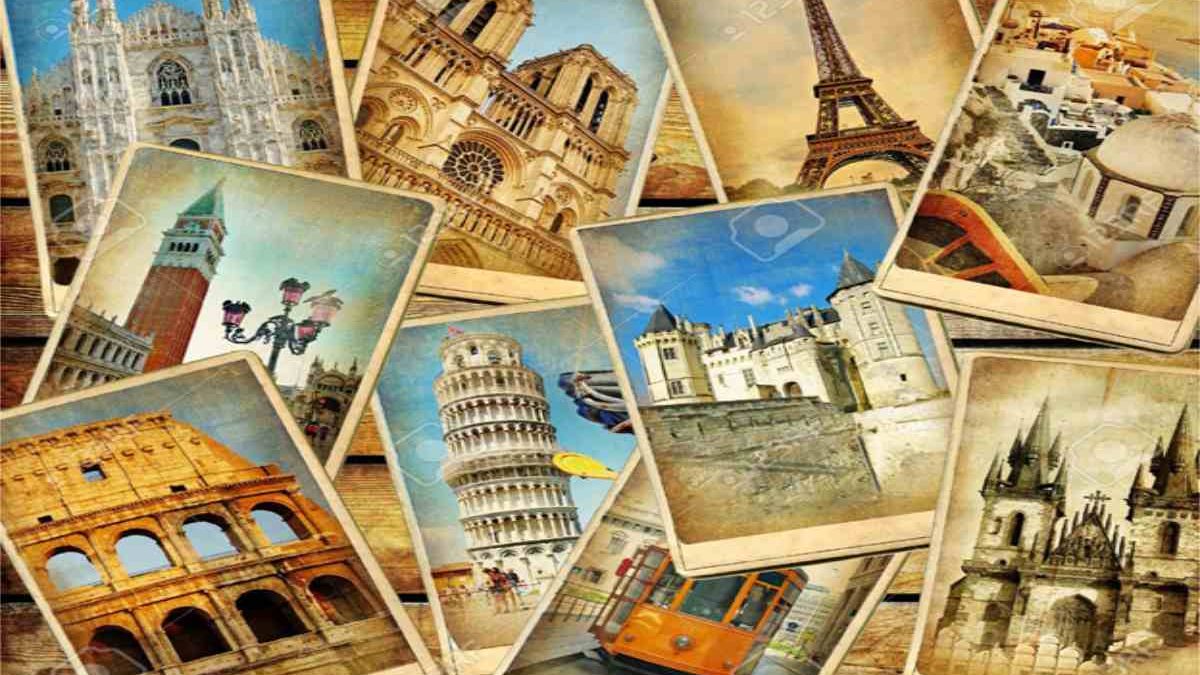 Everyone wants to keep travel memories alive and cherish the most memorable and valuable moments. Travelling is an experience that stays with you your whole life and gives your life a fulfilling meaning, adds spice to your otherwise monotonous routine, and helps you explore various places, people, and cultures. There is always a need to preserve such cherished memories. This is an elaborate guide that offers various creative ways to commemorate your journey.
Top Tips and Techniques to Preserve Travel Memories
The secret to living a happier and more fulfilling life is to invest in experiences that give a sense of accomplishment that even the most expensive things can't fill. Let your experience of travel always stay with you and remind you of all the fun memories. To relive the best moments of your travel, consider the following suggestions.
Click as Many Pictures as You Can
Images are a beautiful and memorable way of conserving travel memories. You can create an online slideshow of your travel images, post well-curated collages on a digital platform for maximum traction, and even create a blog using these pictures.
Pictures are visual reminders of places you've been and are a great way to record your travel memories. You can also create a scrapbook or a travel photo collection and send it to yourself while you're on the go so you can look forward to it when you get home. Create beautiful moments during your travels and hang them on your wall. To keep these exquisite vacation memories alive, you can also print your favorite photos on mugs, cushion covers, coasters, and fridge magnets.
Go Live
Going live on social media channels can help you interact with your followers in real-time and will help your viewers enjoy what you are experiencing while on your vacation. Keep a record of the live detailing, and you can look back and refresh these memories. Vlogging and going live is a great idea to connect with people and highlight your travel moments.
Capture Beautiful Moments in a Video
Creating travel videos is a great way to immortalize your travel memories. Gather inspiration from some well-established viral travel videos on social media platforms and YouTube and post one of yours to your channels. Map your travel story beautifully and present it in the most aesthetic view to your viewers. You can use an online video editor to make the necessary edits and focus on the detailing of travel videos. While creating travel videos, make sure you:
Focus on the appropriate lighting.
Carry the necessary gear that you need.
Vary your shot types.
Make your cuts and trims cohesive using a video editor. If you have lots of vacation videos, use this online video editor to stitch them all together and create a stunning thread of memories.
Add music or sound that instantly connects you to your memories.
Be creative when creating any type of travel video. Videography is an art and should be treated as such. Be creative in all aspects of your furniture, scenery, photography, editing, and overall work. Watch lots of videos for video inspiration, and don't be afraid to try new things.
Experience a virtual journey through a compelling visual language and shooting style used to tell stories in an integrated way. Crave your passion for creativity, explore destinations and open up new perspectives and dimensions with your camera. Create your best evergreen videos and share valuable insights about your destination.
Use Various Social Media Platforms
Whether you are making a video or have stitched your travel images in a stunning collage, sharing everything on social media has a new dimension. Not only do you preserve your memories, but by sharing them, you also encourage and motivate your audience to experience the same bliss.
Gen Z considers Instagram as one of the most eligible sources of inspiration when deciding on a vacation destination.
76% of people claim that when they scroll through social media posts with travel videos and images, it makes them want to plan a trip.
There are more than 1 million travel-related hashtags on Instagram.
52% of future travelers have claimed to visit the Facebook page that has their favorite destination.
6 out of 10 people choose their travel destinations based on social media posts and videos.
So, making videos not only preserves your valuable moments but also helps you create a fanbase of people on various social media and digital channels who will appreciate your fascinating experiences.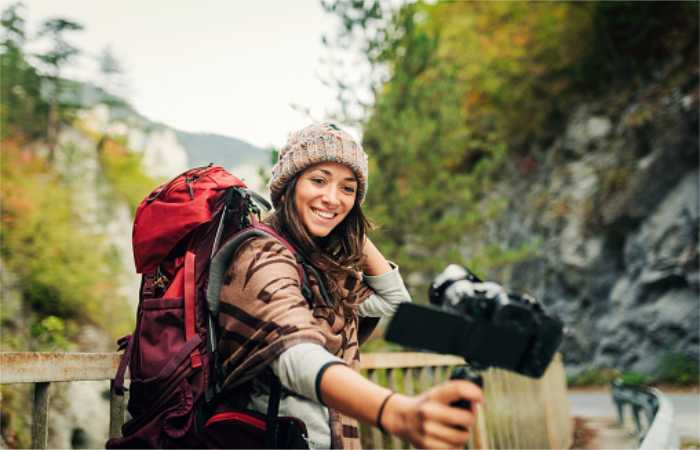 Blog About Your Travel Experiences
If you are good with words, choose to blog about your travel experience. It always stays on your records, and a revisit will refresh your fascinating travel memories. 59% of travel bloggers claim that they have shared their experiences using more than one travel blog.
Blogging is one of the most cherished ways to share travel tips and jot down all your good and bad experiences. Indulge in serious story-telling through your blogs and include candid pictures and moments of your trip. Don't forget to include any trivial information about your trip. You can also keep a travel diary to pour out your thoughts and feelings and write about your most beautiful experiences.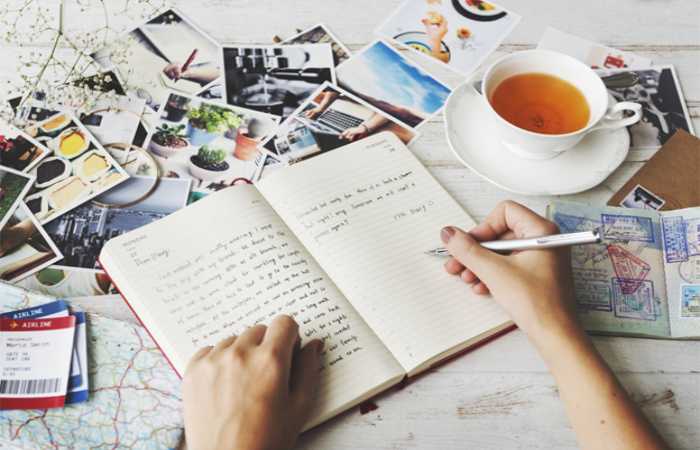 Create Memorabilia Using Souvenirs
Pick unique souvenirs that remind you of the places you've visited, and that depict the natural beauty and culture of the place. Keeping special things that remind you of the wonderful time you had while on your vacation keeps memories alive, and the valuables will always stay with you.
Create a Collage of Tickets and Currency
Many people prefer creating a picture frame or a printed collage of their travel tickets and the currencies of different countries. It is like creating a reminder or a keepsake that can be displayed or stored, holding different memories from a particular trip or country. You can put anything you like and also add vacation phrases and anecdotes so you can remember them later as you go through the box.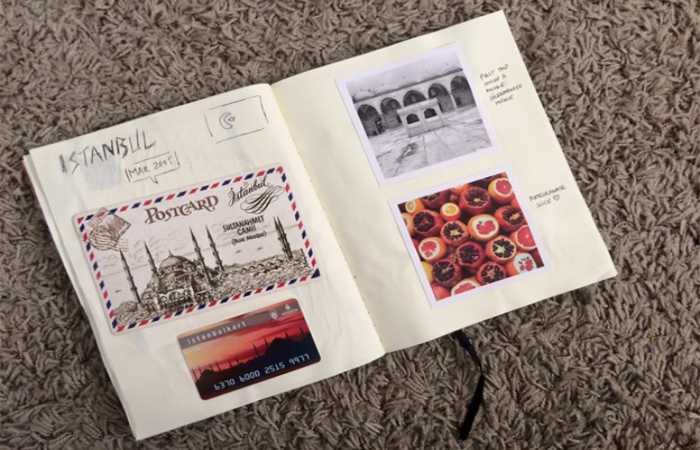 Last but Not the Least – Start Planning Your Next Trip!
Now that you have all your vacation memories intact, it's time to create more of them by planning another vacation. When planning your next trip, you're always thinking about your previous trips. Your best travel memories open up to new destinations and are the ultimate act of exploring the world and yourself.
Conclusion
Every time you see your memorabilia, it will remind you of how much you enjoyed a certain trip. Whether in the form of picture capture, or an elaborate video, create your masterpiece and bring your memories back to life. Capture the most exciting moments and watch videos or scroll through images anytime from the comfort of your own home. Your travel memories are worth displaying and sharing with others. Use these unique ideas to immortalize your trip and preserve your memories to last a lifetime.
Related posts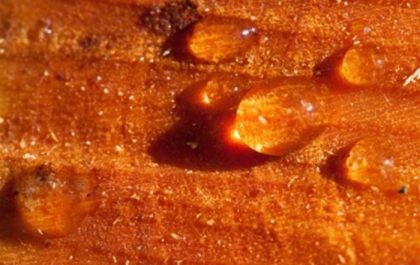 6 Key Essentials To Check While Buying Live Resin Carts Online
Live resin carts provide users with unparalleled taste and smell when vaping marijuana. This is because they are made from…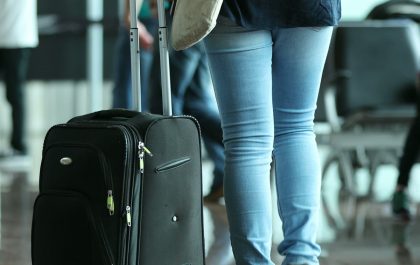 5 Recommendations for Traveling with Incontinence
Traveling can be a fun and exciting experience, but it also presents some unavoidable challenges when you are dealing with…